Huguenot Cross Necklace Gold Vermeil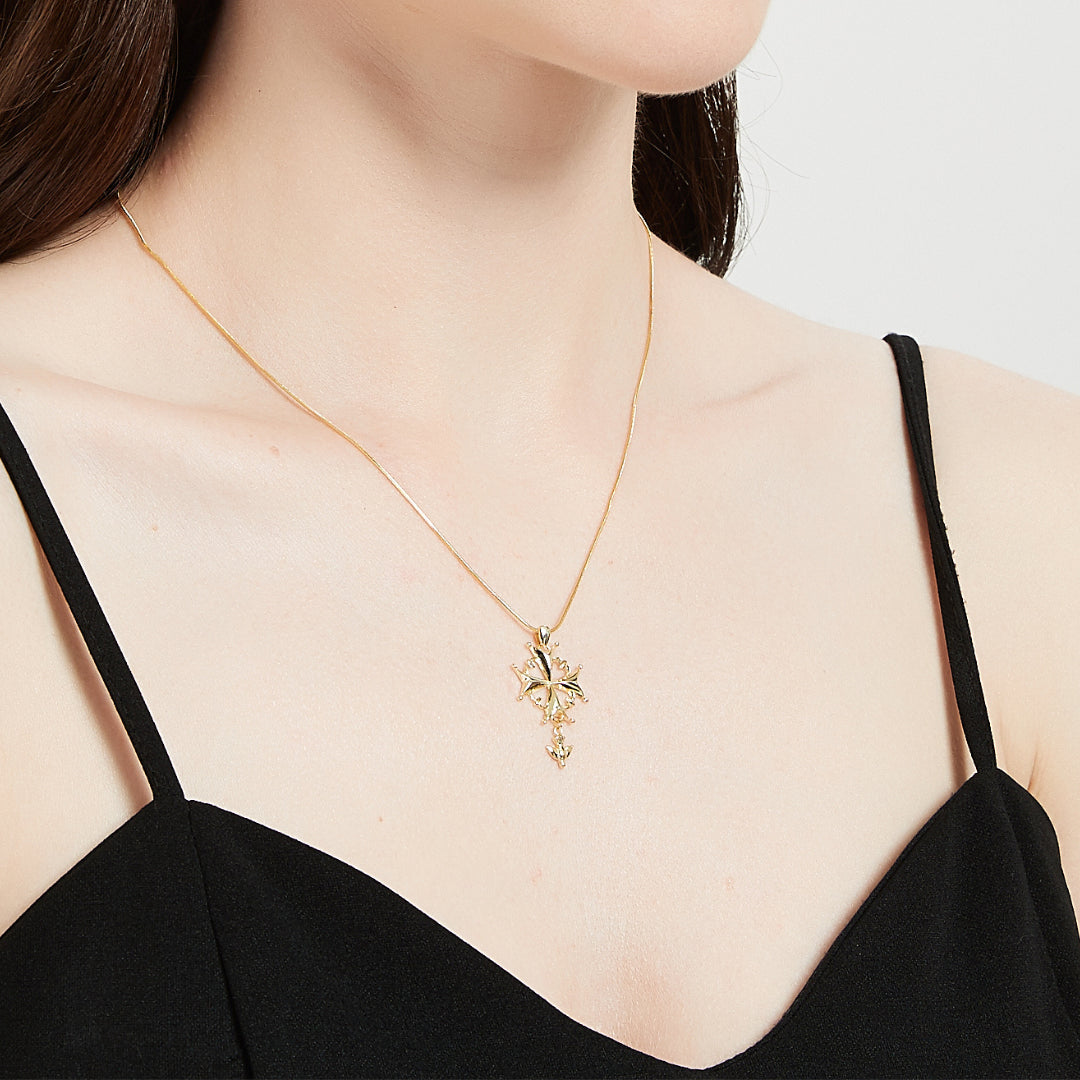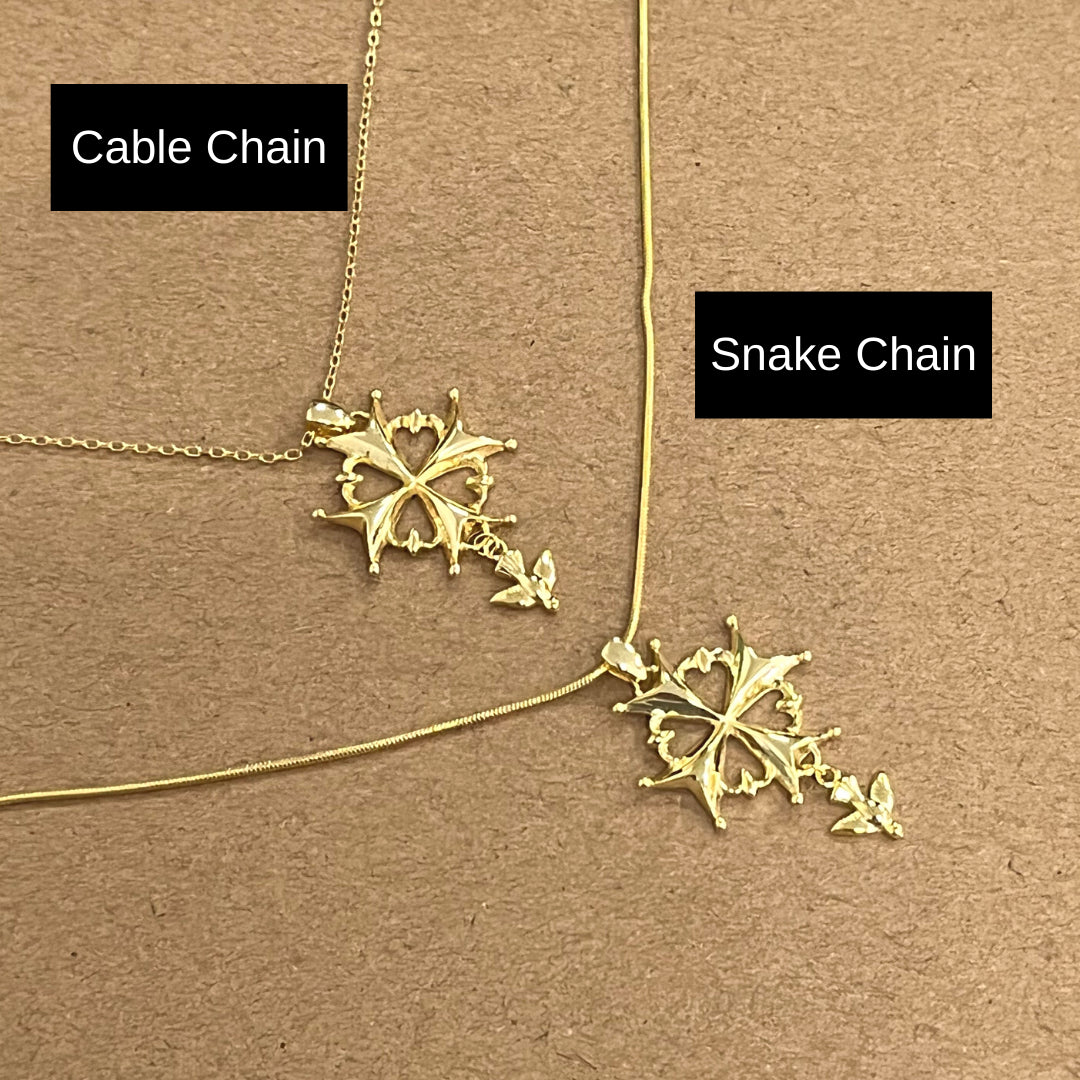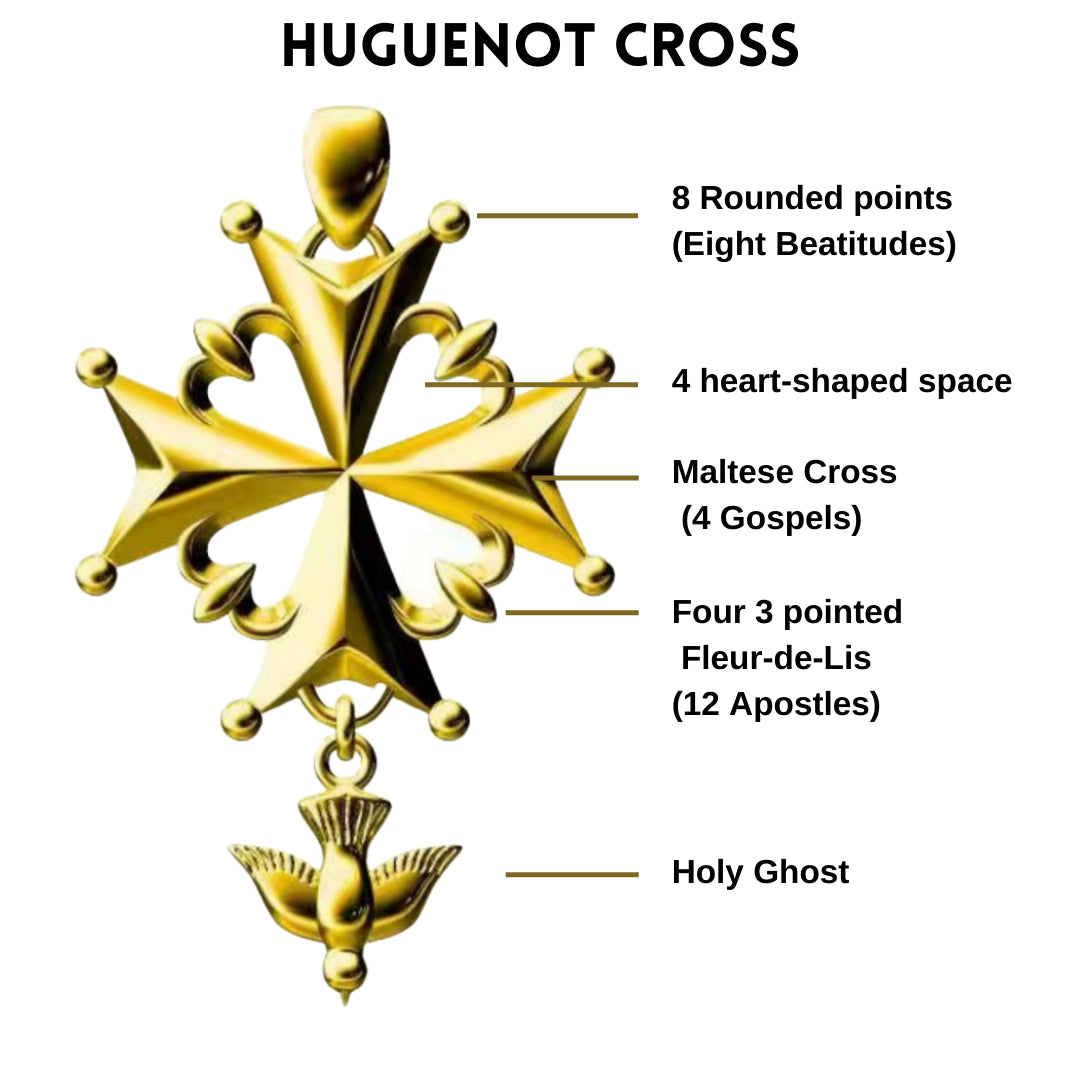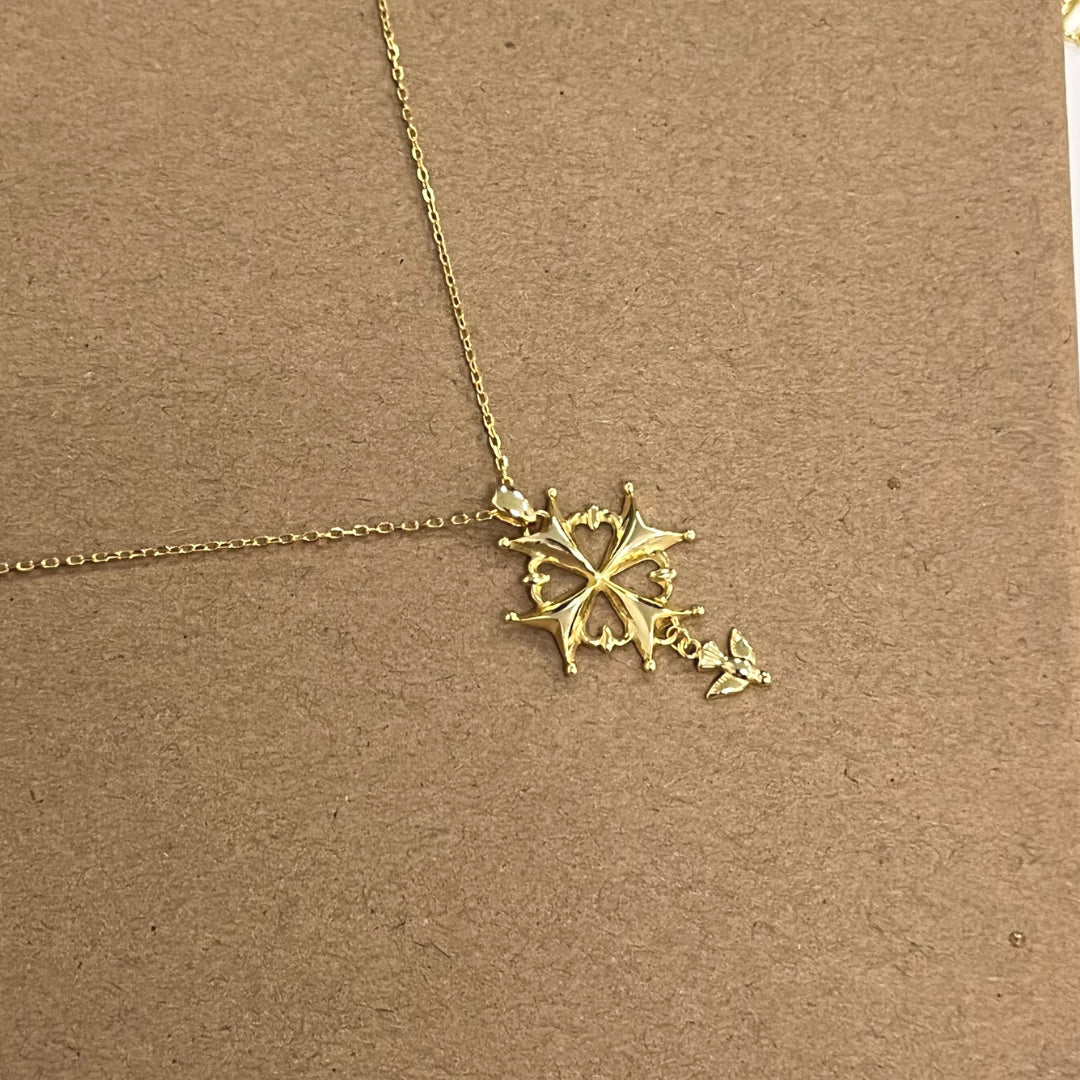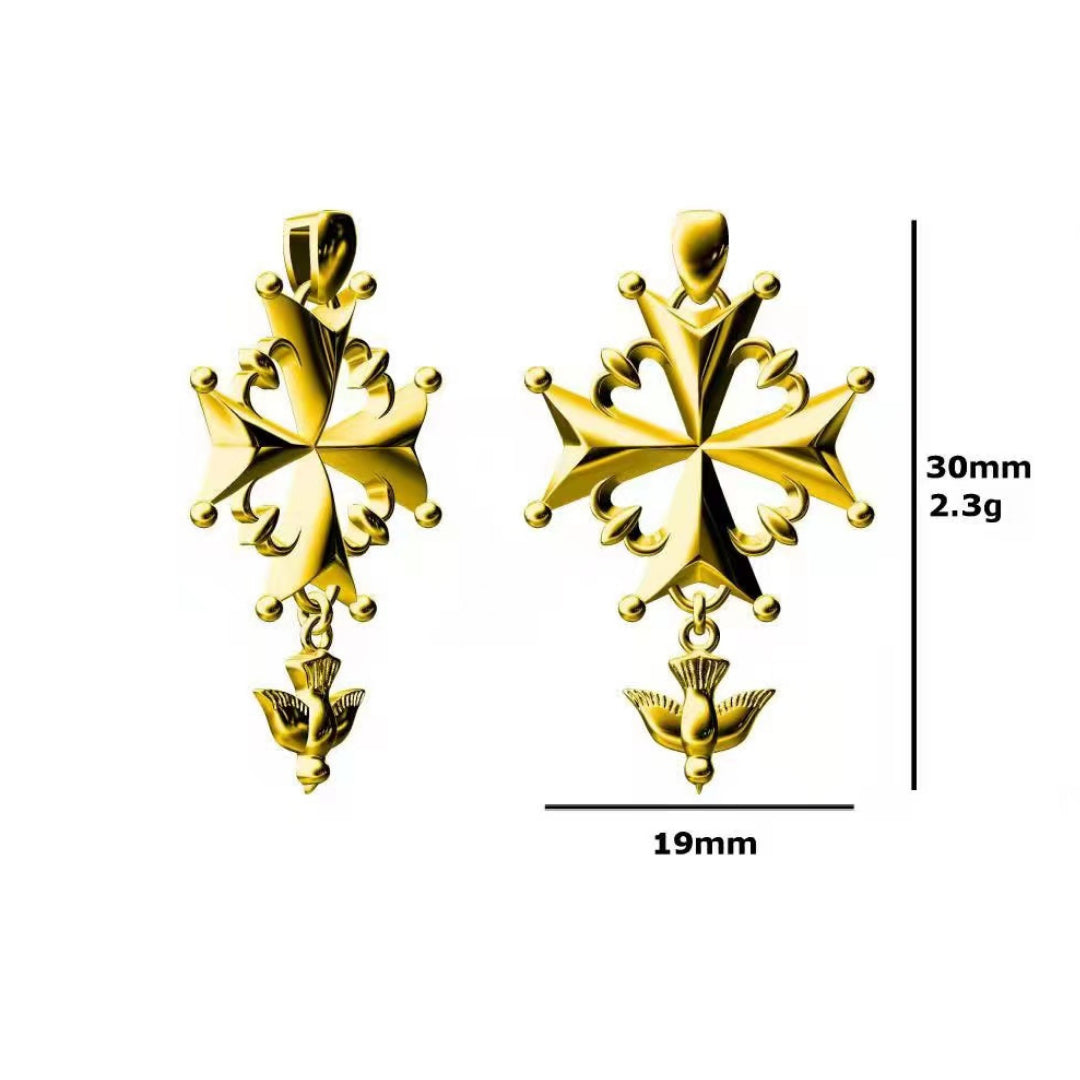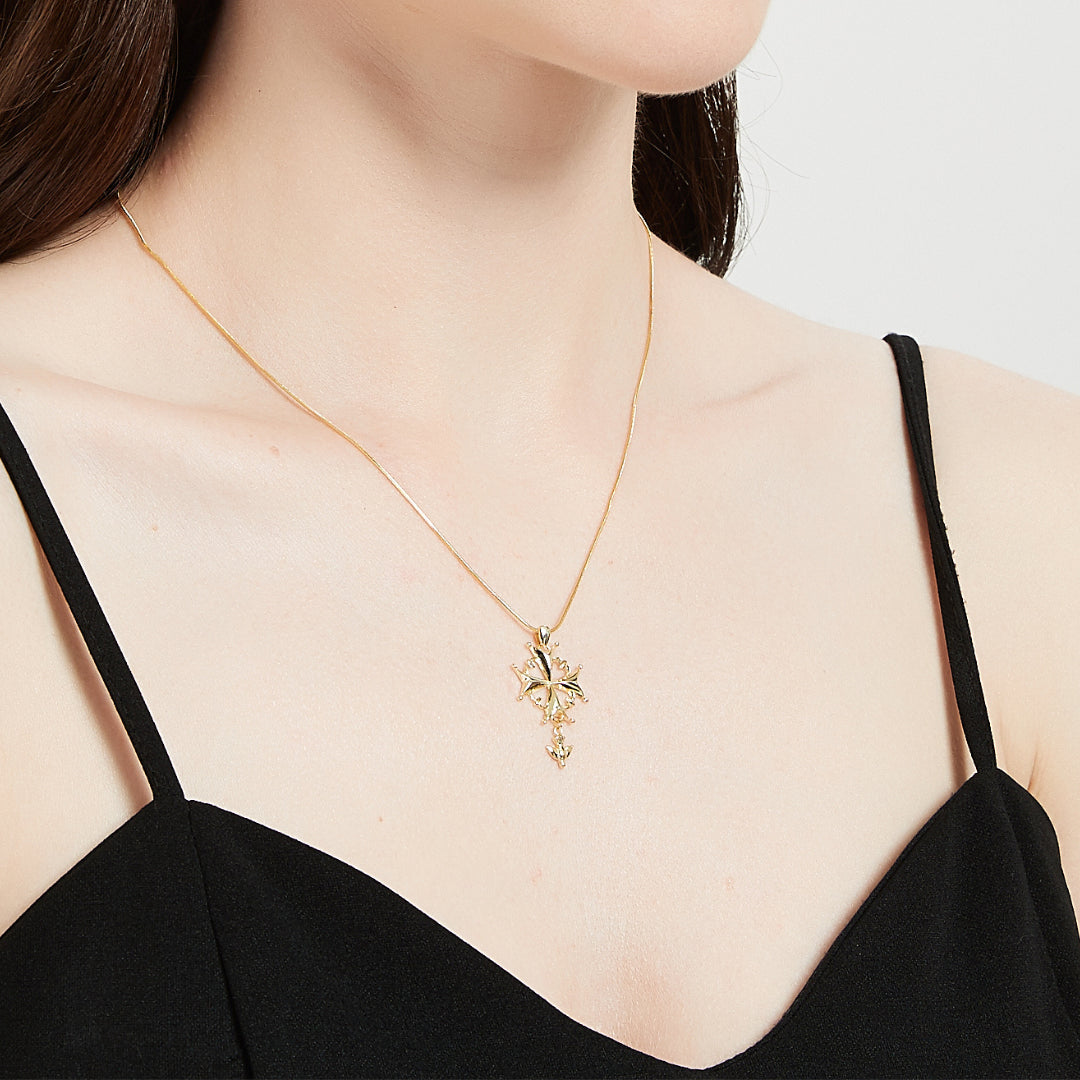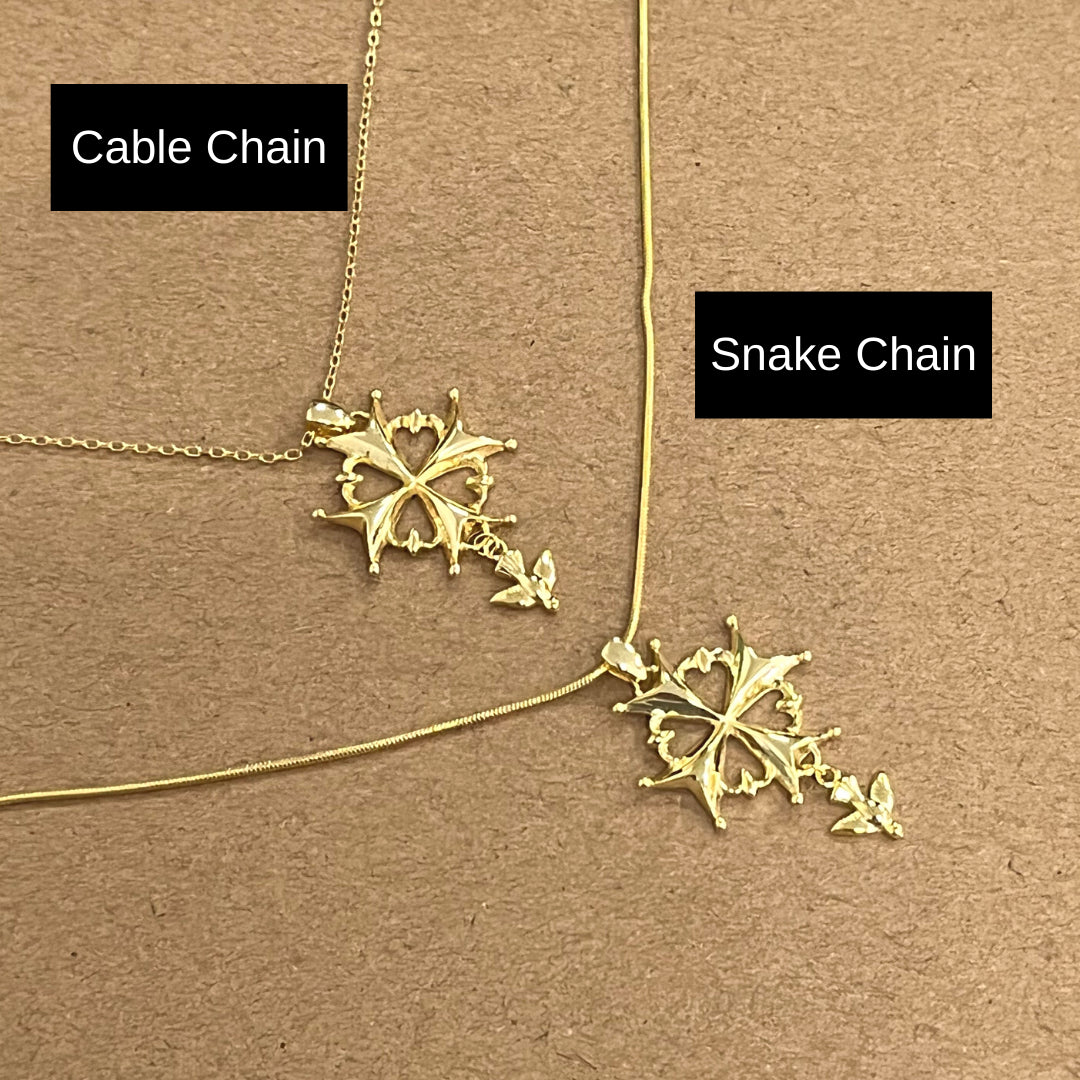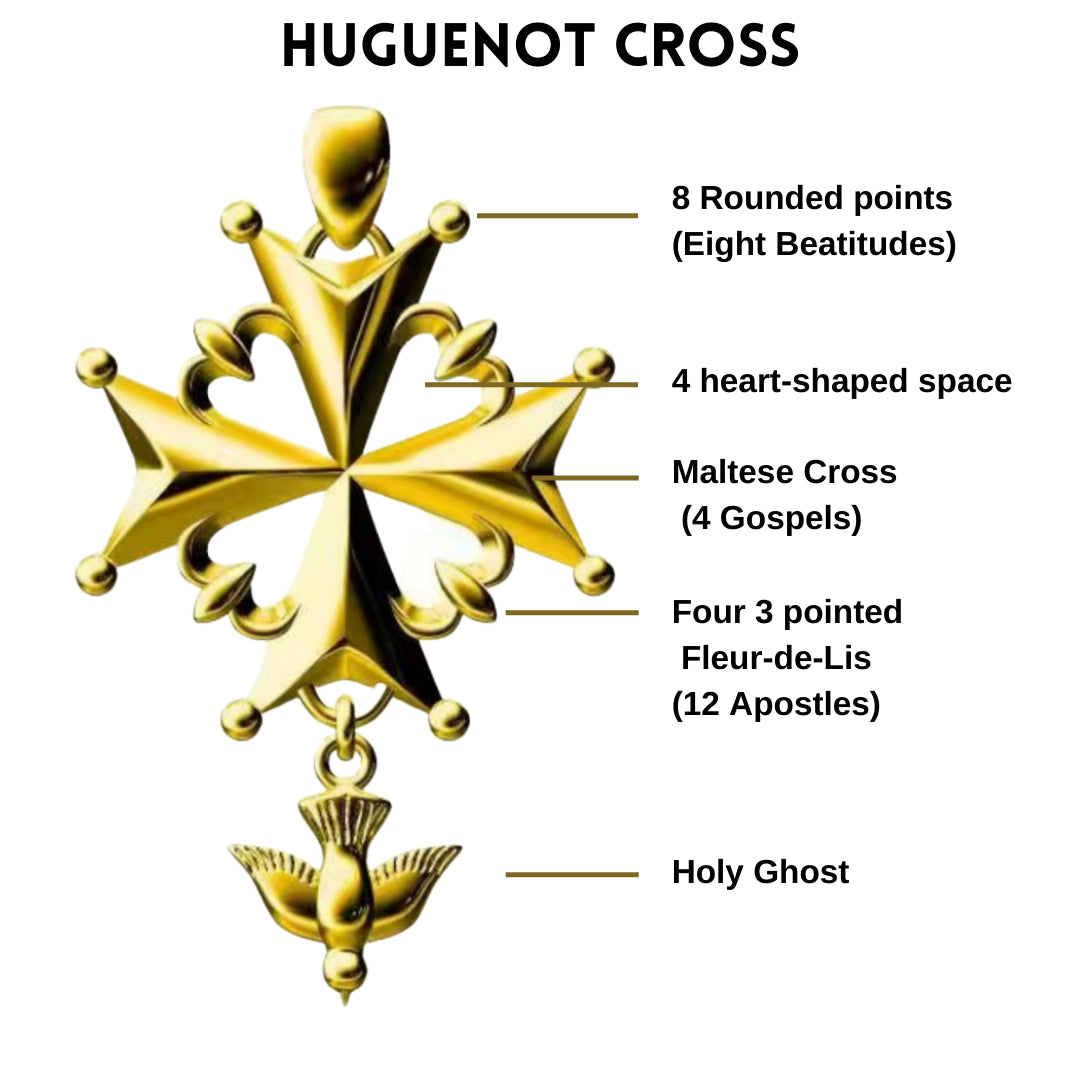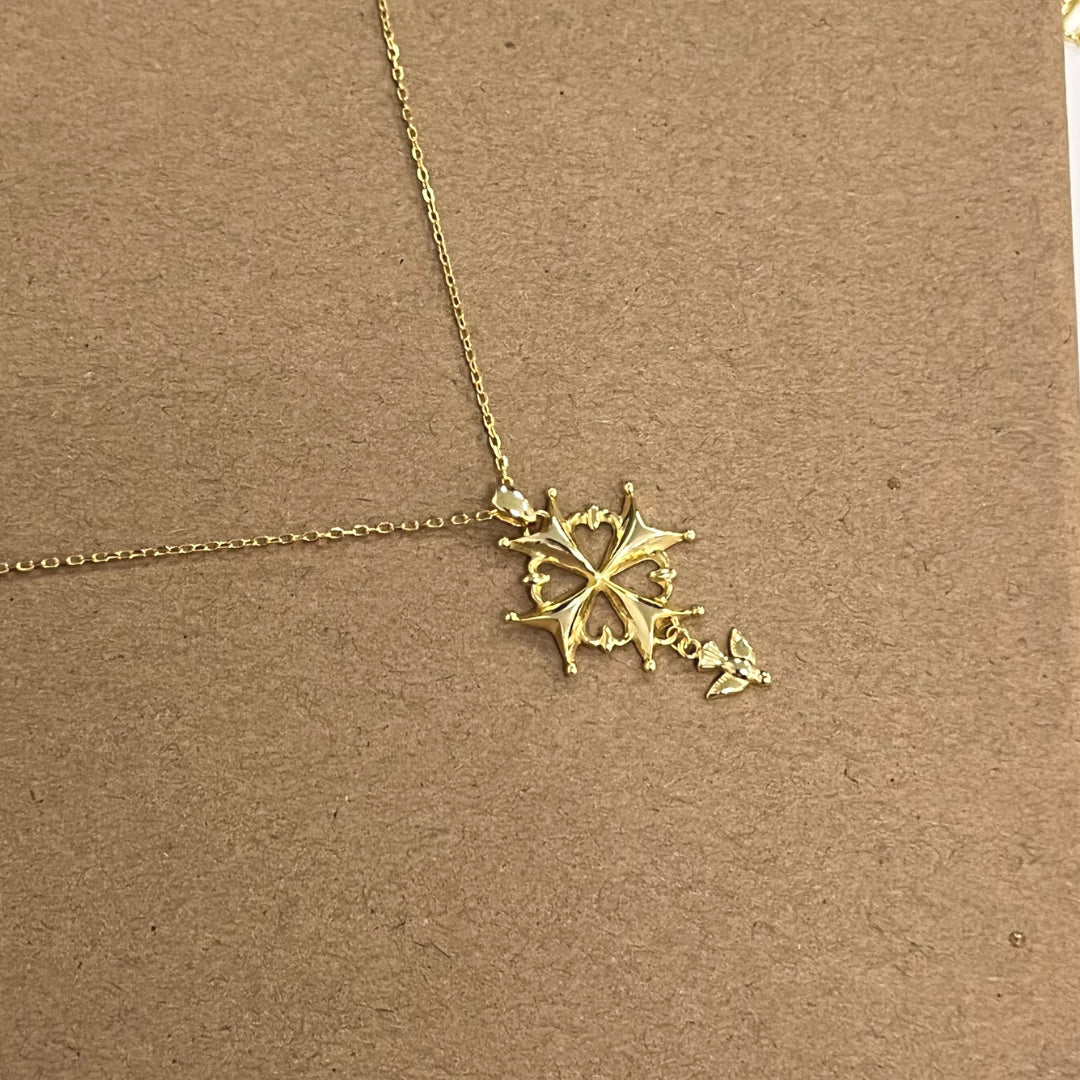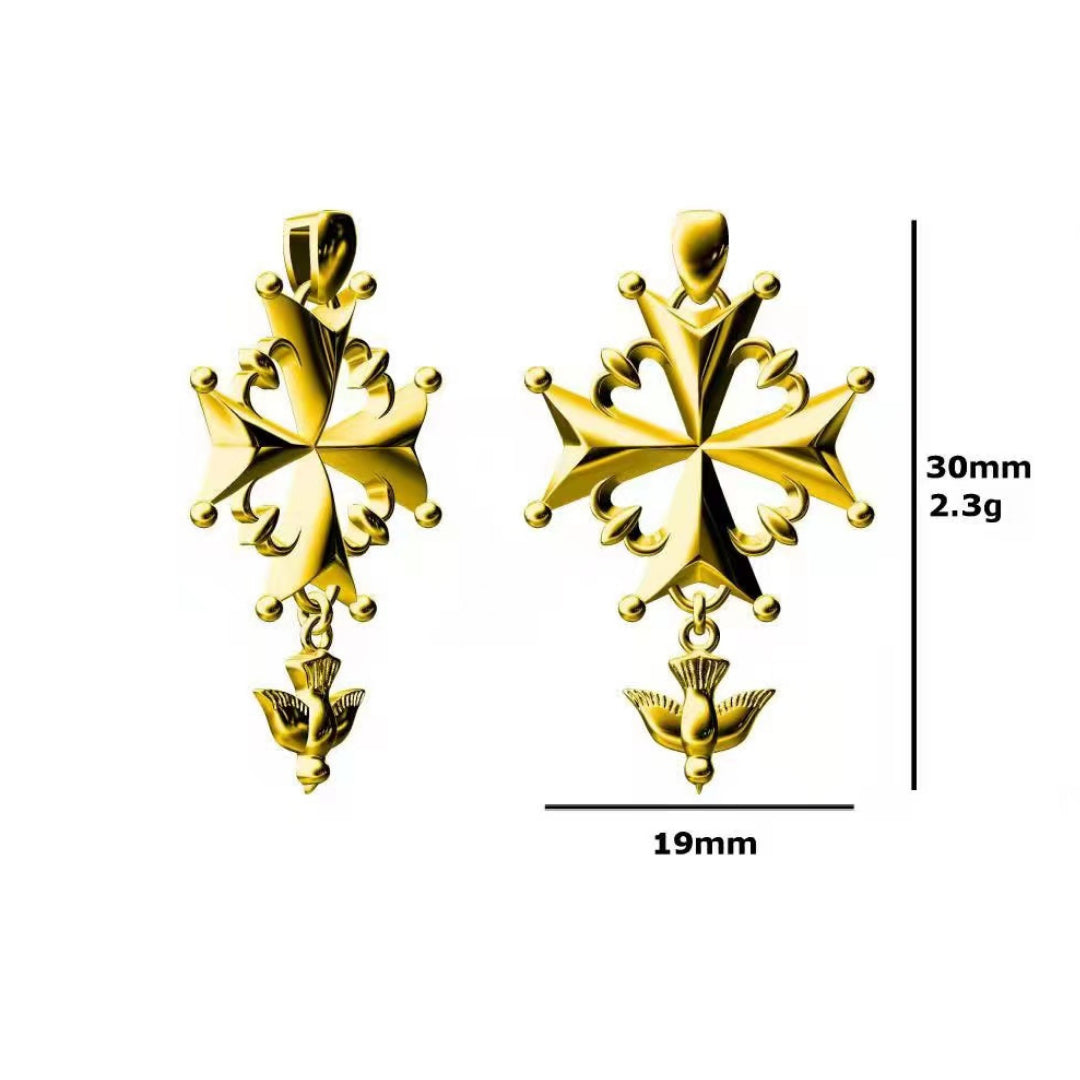 PRODUCT INFORMATION
I'm delighted to share with you this cross which I have had designed in collaboration with Zafari jewelers.
The Huguenot cross is on the covers of all the books of the "The Huguenot Chronicles" Trilogy. It is a special and meaningful gift for those who love The Huguenot Chronicles and for those who have Huguenot ancestors.  

Notice how, between the arms of the cross, the four fleur-de-lis or lily flowers—which here signify the Four Gospels—create an empty space beneath them that looks like four hearts. Pretty, isn't it? Each flower has three petals which make up 12 in all and are said to symbolize the Twelve Apostles.

The dove in flight with its wings deployed it's a symbol of the Holy Spirit. 
The beautiful Huguenot Cross necklace is made in solid 18k gold plated on 925 sterling silver and comes with a gold vermeil chain. You can choose the chain type. We use rhodium on all our shiny 18k gold to prevent it from blackening over time.
FREE Shipping Worldwide. 
 18K Gold Vermeil
This piece is true gold vermeil. It has 925 sterling silver at its core and is plated in a thick layer of gold measuring 2.5-3.0 microns. (This is 5 times thicker and longer-lasting than regular "gold-plated" jewelry.) We use 18k gold for its beautiful, elegant hue. 
Details:
Metal: 18k gold vermeil on sterling silver
Height: 32mm
Width: 19mm
weight: 2.3g
Chain length: 40 cm with 5cm extension chain
YOU MAY ALSO LIKE
SIGN UP FOR THE PAUL C. R. MONK NEWSLETTER FOR UPDATES ON HIS WRITING, TOURS AND MORE